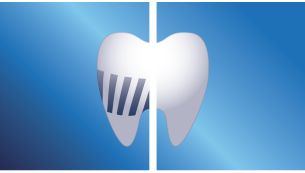 Up to 99.9% plaque removal***
AirFloss Pro/Ultra removes up to 99.9% of plaque from treated areas.***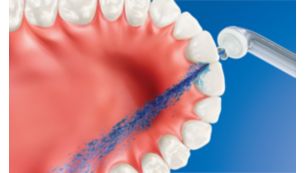 Air and micro-droplet technology
Our clinically-proven results are possible from our unique technology that combines air and mouthwash or water to powerfully yet gently clean between teeth and along the gumline.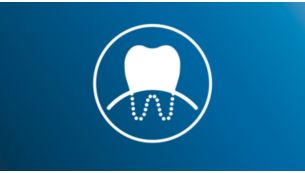 Clinically proven as effective as floss for gum health**
Philips Sonicare AirFloss Ultra is clinically proven to improve gum health as much as floss.** Helps improve gum health in as little as two weeks.**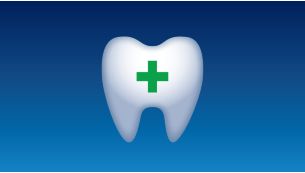 Helps prevent cavities between teeth
By gently bursting away plaque that brushing missed, Philips Sonicare AirFloss Pro/Ultra helps prevent cavities from forming in the spaces between your teeth.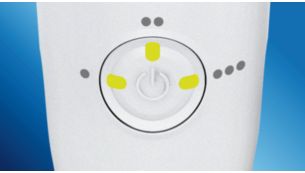 Triple burst customisable settings
AirFloss Ultra's powerful spray can be customised to your liking, with single, double or triple bursts for each press of the activation button.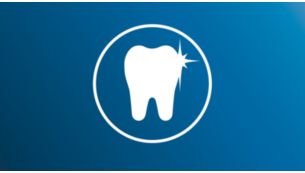 Whitens teeth more than 2x better than a manual toothbrush
This Philips Sonicare toothbrush whitens teeth more than 2x better than a manual toothbrush in just 1 week. Removes up to 100% more stains for whiter teeth in just 1 week versus manual brushing.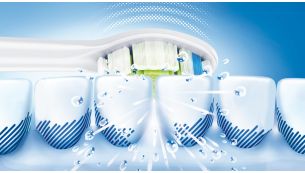 Removes up to 7x more plaque than a manual toothbrush
Removes up to 7 times more plaque from hard to reach places than a manual toothbrush.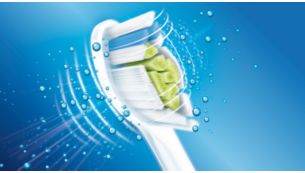 DiamondClean toothbrush head for Sonicare's best whitening
DiamondClean toothbrush heads, Philips Sonicare's best whitening brush head, have diamond shaped bristles to effectively yet gently remove surface stains and scrape away plaque. Removes stain build up from coffee, tea, red wine, cigarettes and tobacco in just 1 week.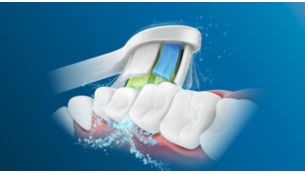 Philips Sonicare's advanced sonic technology
Philips Sonicare electric toothbrush's unique dynamic action gently and effectively reaches deep between teeth and along the gumline.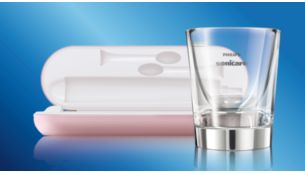 Dual Charging System: Charging glass and travel case
1) Charger glass - Simply place your Philips Sonicare electric toothbrush in the glass to charge. Can also be used to rinse your mouth after brushing. 2) Charging travel case - Connects to your laptop via USB or can be charged by wall outlet. Allows you to take your DiamondClean anywhere and everywhere.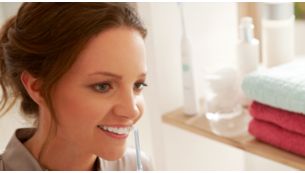 An easy way to start a healthy habit
Interproximal cleaning is very important to overall oral health. AirFloss Pro/Ultra is an easy way to clean deeper between teeth, helping to form a healthy habit.
Items included
AirFloss Pro/Ultra handle : 1
AirFloss Pro/Ultra nozzle : 1
Handle : 1 Diamond Clean
Brush heads : 1 Diamond Clean standard

Travel case : USB travel charger
Glass Charger : 1
Charger : 1